146 Edinburgh Street, Pukekohe, Auckland, New Zealand
Call us:

+64 9 238 7205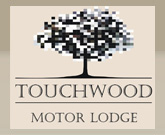 A superbly appointed upstairs large (approx. 60sqm) 1 Bedroom unit.
Cooking facilities - There are double hobs, microwave and electric frying pan. En-suite shower.
 It has a king bed in the bedroom and 2 singles in the lounge. A 32inch LCD TV in the lounge and a 26inch LCD TV in the bedroom, both have own decoders for the sky guest select 50+ channels.